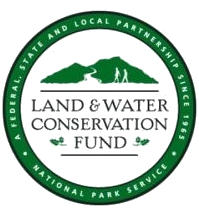 The Blue River Watershed Association (BRWA) over the last 21 years have been strong advocates for clean water, environmental education, and legislation that protects rivers, streams, and waterways.  Earlier this month (February 12, 2019), the Senate voted 92-8 on Senate Bill, S.47 - Natural Management Act . Thank you, Senator Lisa Murkowski, (R-AK) for your sponsorship on this important bill.
A component of this bill is a continued commitment to the funding of the Land and Water Conservation Fund (LWCF). Since 1964, the LWCF has relied on revenues generated from offshore oil and gas leases to conserve national parks, areas around rivers and lakes, national forests, and national wildlife refuges; and provided matching grants for state and local parks and recreation projects.

BRWA supports immediate and sustained action to reinvest in the preservation and protection of our rivers and lakes through investment in our national parks and wildlife refuge.  BRWA is one of the only educational non-profit in the Midwest to provide environmental education programs, trainings, and community restoration projects to impoverished and marginalized urban communities. 
The bill now heads to the House for a vote. Please share your support on social media and/or contact your Representative and ask them to support this bill. We have provided a Resource Page on our website that provides sample social media campaigns and a sample letter that can be mailed/emailed to your local Representative. This page can be found at http://www.brwa.net/news-events/advocacy/ 
Additional resources and weblinks are provided below.
Blue River Watershed Association: www.brwa.net
Blue River Watershed Association – Advocacy LCWF: http://www.brwa.net/news-events/advocacy/
Natural Resource Management Act: https://www.congress.gov/bill/116th-congress/senate-bill/47 
U.S Dept of the Interior – Land and Water Conservation Fund: https://www.lwcfcoalition.com/
LWCF Kansas Facts: https://www.lwcfcoalition.com/s/Kansas-fact-sheet-1919.pdf
LWCF Missouri Facts: https://www.lwcfcoalition.com/s/Missouri-fact-sheet-11019.pdf
Find Your Representative: https://www.house.gov/representatives/find-your-representative