Community Partnerships
Part of BRWA's mission is to serve as a representative of the citizens of Kansas City, to voice their concerns and opinions about the importance of healthy watersheds. BRWA accomplishes this mission through collaborative partnerships with organizations throughout the area and we ARE ALWAYS looking for new partnerships. 
If you are interested in partner with BRWA please contact BRWA Executive Director at youngblood@brwa.net.
We are honored to partner with the following partners below.
Corporate Partners:

Black and Veatch
Burns and McDonnell
Cargill
Compass Minerals
Clay and Bailey Manufacturing
General Motors
HDR
HNTB
Honeywell
Missouri Department of Conservation
Sheila Shockey Consulting
Tetra Tech
TREKK

Municipal Partners:

Johnson County Stormwater Management
Advisory Council
Kansas City Water Services
Clay County, Missouri
City of Lenexa, Kansas
City of Olathe, Kansas
City of Overland Park, Kansas
Unified Government of Wyandotte County

Mentoring Partners:

American Society of Civil Engineers
Black and Veatch
BPU
Burns and McDonnell
CDM
EarthForce
Engineers Without Borders
Environmental Protection Agency
George Butler Associates
Jackson County Parks & Recreation
Kansas City Parks & Recreation
Mid-America Regional Council (MARC)
Olsson and Associates
Terracon Consultants
Transystems
University of Missouri - Kansas City (UMKC)
URS
US Geological Survey (USGS)
Vireo
Water Resource Solutions

Non-Profit Organizations:

Bridging the Gap
Family Bicycles
Friends of the Kaw
Green Works KC
Heartland Conservation Alliance
Healthy Rivers Partnership
KC Wildlands
Keep Kansas City Beautiful
Little Blue River Watershed Coalition
Missouri Master Naturalists
Prairie Village Environmental Committee
Revolve KC
Rivers Network
Trailside Center
Watershed Institute
Western Sni-A-Bar Watershed Consortium
YMCA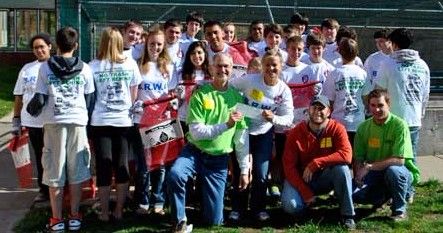 Thank you to our partners!
Blue River Watershed Association would like to thank the many community organizations and businesses that collaborate and partner to support our mission. Together, Kansas Citians are engaged in this vital effort to protect and sustain healthy waterways; creating recreational opportunities and working toward a more beautiful and livable Kansas City.